E-Learning Exhibitions

11:00-17:00

Modern Tools for Personalized and Collaborative Classroom

Mr. Angus Wong


Education Lead, Public Sector Group


Microsoft Hong Kong
Microsoft's mission is to empower every person and every organization on the planet to achieve more. With more than 100 million active users, Office 365 empowers individuals, teams and entire organizations to communicate and collaborate. Office 365 for Education builds on this foundation and adds education-specific innovations like the OneNote Class Notebook, Learning Tools and Microsoft Teams. It offers the broadest and deepest toolkit for content creation, personalized learning and modern classroom collaboration. And best of all, Office 365 for Education is free for students and teachers! Come to know more about how the newly launched Office 365 Education features, Windows 10 Creators Update and our latest series of devices can foster personalized and collaborative classrooms as well as unleash student creativity!
---
Learn23 VR Classroom
Mr. Bill Kwan


Senior Project Manager


Learn23 Limited
The Virtual Reality Classroom (VRC) presented by Learn23 Limited is a modular learning platform that facilitates a comprehensive VR environment for learners to conduct experiments and activities in an evolution way. The VRC is aimed to demonstrate abstract scientific and mathematic concepts in realistic and immersive three-dimensional spaces. Through participation and interaction in VR, learners are expected to acquire knowledge more effectively, when comparing with conventional two-dimensional materials. For the Conference on E-Learning and Technology in Hong Kong and Asia 2017, the team is pleased to demonstrate three interesting modules of the platform and let our guests to experience with, namely: "Cutting Cross Sections with a Light Saber", "Flying Into Space: The Sun-Earth-Moon System", and "Sound Pitch and Liquid Volume".
---
Digital Modelling and Fabrication
Mr. Billy Kan


Co-Founder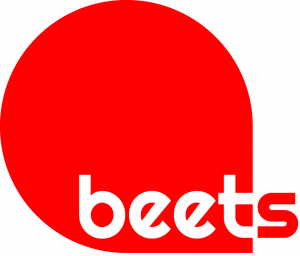 Beets Limited
Digital Modelling and Fabrication technologies, such as CAD software, 3D printers, CNC and laser machines, are becoming more affordable and easier to use than ever. These technologies now not only can bring new possibilities to our next generation to learn new knowledge but also unleash their creativity. Visit our booth for live demo, and we will have more to show you.
---
HKU SPACE E-Learning Showcase

HKU SPACE E-Learning Team



HKU SPACE

HKU SPACE has developed a one-stop portal called SOUL 2.0, along with SOUL Mobile App, to allow students and teachers to access online courses and other e-learning resources. It supports collaborative learning, and enhances community building and interactions between teachers and students.

Virtual Classroom and Webinar are provided for real-time lecturing and meeting with interactive presentations and discussion. The online events can be recorded easily so that students can review them afterwards.

E-Learning Team and Programme Teams of different subject groups will also share with us their e-learning pedagogy, i.e. VR simulation, in teaching their subjects, including Aviation Studies, Pharmaceutical Studies, Retail Management, etc.

Demonstrations on our e-learning are here for you to experience!   Please come to our booth to explore!
---
Human Aspects of Cyber Security
Mr. Andrew Lupton


Corporate Training Consultant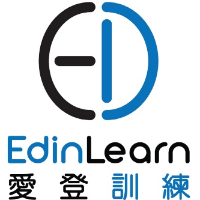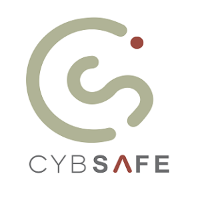 EdinLearn
CybSafe is Unified Cyber Awareness Platform that helps organisations intelligently address the human aspect of cyber security by focusing on ABC – Awareness, Behaviour & Culture.

In doing so it helps businesses to improve cyber security behaviour, visualise human factor vulnerability, and reduce cyber risk.

It is a data-driven, cloud-based software that applies the most advanced tech. We use deep learning technology, artificial intelligence and advanced analytics to learn knowledge levels and behaviour patterns to deliver personalised e-learning.

CybSafe's Unified Cyber Awareness Platform delivers UK GCHQ & IISP accredited cyber awareness training, uses simulated multi-vector attacks and other methods to measure changes in behaviour and enables businesses to engage their people by keeping them informed on the latest threats.

CybSafe has been developed from psychology and behavioural science research and is optimised to ensure that security awareness culture in organisations is improved. CybSafe helps your organization:

● Reduce your cyber risk,
● Build a positive cyber security culture,
● Meet your data protection (GDPR) and other compliance requirements; and
● See a return on your investment.

Cybsafe brings together many of the aspects a business needs address the human aspect of cyber security effectively.

● Train & Educate
● Behaviour Change
● Inform & Engage
● Measure & Analyse
● Visualise & Report
Individual booth opening time may be varied.